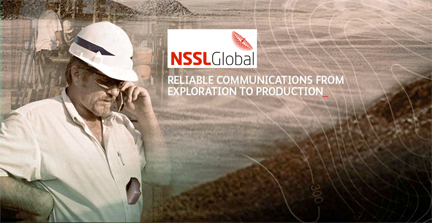 [SatNews] NSSLGlobal was named the Best VSAT Partner 2012-2014 at the Cobham EMEA Partner Conference, which occurred on the 10th October in Alicante, Spain.
NSSLGlobal was honored with the Best VSAT Partner 2012-2014 title in recognition of being a committed and successful Master Distributor and Certified Partner for Cobham satellite and radio equipment. NSSLGlobal focuses on providing high-quality solutions to the mining, media, maritime (commercial and super yacht), Government, and financial service industries. ESL (European Sat Link), a leading satellite solution provider and system integrator, which recently merged with NSSLGlobal, has also been recognized by Cobham for providing outstanding partner services; receiving the award for the Best Land BGAN Partner 2012-2014.
Sally-Anne Ray, Managing Director, NSSLGlobal, said, "The receipt of these awards is testament to the excellent relationship we have with Cobham and the high levels of service we strive to provide to our customers. It's also an early indication on why these two companies complement each other across land and sea."
The Cobham EMEA Partner Conference was held alongside the Volvo Ocean Race, which continues to be one of the world's longest and toughest professional sporting events. This year, the cutting-edge boats, equipped with the satellite communications solutions from Cobham and its partners, started the race on the October 11th in Alicante.
The NSSLGlobal infosite may be accessed at http://www.nsslglobal.com