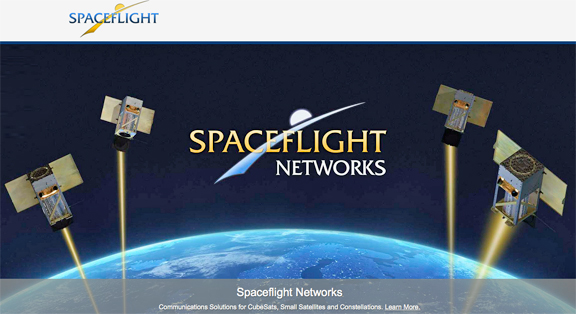 [SatNews] Spaceflight Industries, a next-generation, integrated space products and services company aimed at transforming the use of space, has secured $20 million in Series B funding co-led by RRE Venture Capital and Vulcan Capital with additional investment from Razor's Edge Ventures.

Spaceflight Industries (Spaceflight) is the parent company of two well-established Seattle-area aerospace and space logistics companies: Andrews Space and Spaceflight Services. These businesses have now been combined under the Spaceflight brand to form a consolidated space products and services company focused on enabling new applications through the commercialization of space. This funding will accelerate the ongoing growth and development of Spaceflight's subsidiaries: Spaceflight Systems (formerly Andrews Space), Spaceflight Services and Spaceflight Networks, which together provide comprehensive, cost-effective small-satellite solutions and services from development to launch, communications and operations.

"The small-satellite market has come of age and is now disrupting the traditional space industry," said Jason Andrews, CEO of Spaceflight. "Nanosat and smallsat constellations are creating a whole new capability to provide persistent global awareness, and Spaceflight is uniquely positioned through all levels of this new value chain to lead and capitalize on this revolution. This investment validates our vision and market position."

This latest financing round brings Spaceflight's total funding to $27.5 million, with RRE, Vulcan and Razor's Edge joining existing investors Chugach Alaska Corporation and Apogee. The funds will be used to hire additional engineering and software talent and drive strategic initiatives to further expand Spaceflight's market reach and comprehensive capabilities. With the company's current momentum, it expects to more than double the size of its workforce this year to expand operations. As part of the financing, Spaceflight has added three new members to its board of directors to provide ongoing strategic guidance to its leadership team. They include Charles Beames, president of Vulcan Aerospace; Will Porteous, general partner of RRE Ventures; and Richard Fade, a partner at Ignition Partners serving as the independent director.

"We see a tremendous opportunity in the exploration and commercialization of space, especially within the smallsat industry," said Charles Beames, president of Vulcan Aerospace. "Spaceflight is forging a new generation of integrated space services to enable easier, cost-effective access to the benefits and possibilities of space."

Founded in 1999 as Andrews Space, Spaceflight Systems is a catalyst in the industry that provides development of affordable, high-performance satellite components and spacecraft. Spaceflight Services, the "space logistics company" founded in 2010, offers cost-effective, commercial "rideshare" launch services that open up access to space for more solutions and organizations. In 2014, Spaceflight expanded its services to include Spaceflight Networks, a new business dedicated to cost-effective spacecraft communications and operations for small-satellite customers.

"With its consolidated services and proven track record in the smallsat industry, Spaceflight is a pioneer in the emerging space market," said Will Porteous, general partner of RRE Ventures. "We are thrilled to invest in Spaceflight's effort to revolutionize space access."

Since its founding, Spaceflight has met critical needs within the commercial and governmental satellite sectors by revolutionizing satellite creation, launch and communication to be more cost-effective, integrated and efficient. Through its lines of business, the company is currently building several satellites for customers and has launched 76 satellites through Spaceflight Services, which has more than 105 additional spacecraft under contract for launches scheduled through 2017.