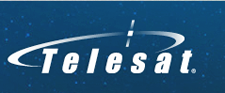 Don Brown, a satellite industry expert with a 20+ year record of innovation in the use of commercial satellites by major government customers around the world, has joined Telesat as that firm's General Manager, Government Services and he will be based in the company's Washington, DC office.

Mr. Brown will focus on creating and executing Telesat's business strategy in global government markets for Telesat's geostationary fleet, specifically the company's HTS Telstar VANTAGE series. He will do the same for Telesat's LEO satellite constellation, now in development.
As previously announced, Telesat has obtained priority ITU rights on a global basis to LEO Ka-band spectrum and has developed an innovative (patent pending) constellation design and system architecture. Telesat's LEO constellation is being optimized to offer superior performance for government communications by combining low latency with gigabits of speed and terabits of total capacity. It will also provide industry leading security and resiliency, plus the ability to seamlessly integrate with existing networks — both satellite and terrestrial.

Mr. Brown's achievements of enabling government customers to benefit from the capabilities and cost advantages of commercial satcom have been widely recognized. The Australian Defence Force Hosted Payload program was conceived and led by Mr. Brown and he also won the first "Joint Capability Technology Demonstration" (JCTD) award to the commercial satellite industry from the U.S. Department of Defense. Brown also co-founded the Hosted Payload Alliance and led the "IP Router in Space" hosted payload program sponsored by the U.S. Strategic Command (STRATCOM).
Don Brown stated that Telesat is one of the largest, most successful satellite operators and its record of innovation has transformed communications for both commercial and government markets. Now with its Telstar VANTAGE HTS fleet and global LEO constellation, Telesat is well positioned to bring a new level of performance, security and reliability for government customers around the world. I look forward to working with my Telesat colleagues and delivering SATCOM solutions that can meet government requirements today and those being planned for the next decade and beyond.

Tom Eaton, Telesat's VP, International Sales, noted that Don Brown has built one of the best records in this industry developing hosted payload agreements and other high profile initiatives that benefit government customers. Don's technical and commercial expertise, along with his knowledge of how government SATCOM needs are evolving, will provide greater opportunities for Telesat to deliver powerful communications solutions to government customers in the U.S. and overseas — solutions that offer new levels of performance, security and reliability."