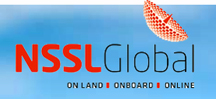 The Norwegian IPTV company, SnapTV, has been acquired by NSSLGlobal.

This new partnership will see SnapTV and NSSLGlobal working together to promote and develop entertainment services for maritime and offshore companies. With advanced state of the art TV and media distribution rights for all of the major players, SnapTV is well positioned to enhance the working environment and crew welfare on ships and oil rigs. Established in 2006, SnapTV provides a range of infotainment software, hardware and services. Its infotainment software service (delivered via an easy-to-use GUI) includes television, recording (nPVR), video on demand and radio.
The deal with SnapTV signifies the start of NSSLGlobal's new investment program wherein the firm proactively seeks young, innovative companies to invest in, with applications that will work as an Added Value Service to NSSLGlobal customers while the two parties continue to work independently and attract their own clients. The investment program will see NSSLGlobal offer capital, contacts and expertise to help propel the start-ups to the next level.
Snap TV's video on demand and TV streaming will provide a legally licensed home comfort that crews have shown a strong desire to obtain. Traditionally companies have had two problems in providing such services for their crew:
1) the affordability and bandwidth constraints of providing such services over satellite; and,
2) ensuring that crew abide by licencing rights when streaming videos (which ultimately the company is legally responsible for).
Through the combination of SnapTV and VSAT IP@SEA, NSSLGlobal is removing those problems for customers. NSSLGlobal's acquisition of SnapTV further underlines the company's continuing commitment to Norway as a key Maritime market. Earlier this year, NSSLGlobal announced a strategic partnership with Norwegian SATCOM reseller FleetCom AS.
Sally-Anne Ray, Group CEO, NSSLGlobal commented that SnapTV is an obvious investment choice for the firm and there are clear synergies between the company's SATCOM technologies and SnapTV's offering. SnapTV's core streaming technology, with fully licensed content, is compelling to customers. Combine this with NSSLGlobal's ability to broadcast SNAP TV over a separate satellite channel to VSAT IP@SEA vessels—without affecting other operational or crew welfare services or forcing customers to increase their satellite bandwidth packages—and this becomes an even more compelling way to enhance the working environment and crew welfare on ships and oil rigs.