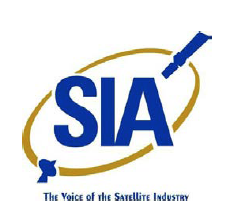 This is a one-day conference that will provide information about the expanded role of the next generation of enhanced connectivity and 5G broadband services.

The Satellite Industry Association (SIA) today announced a new SIA–organized conference "Satellites as Part of the 5G Ecosystem". This unique conference is focused solely on the critically important role the commercial satellite industry will play in the rollout of next generation enhanced connectivity and broadband services often referred to as 5G, and the supporting ecosystem infrastructure.
The one-day October 23rd Conference will describe the role of satellites in a future connected world: A world where coverage, capacity and speed will help bolster the economy through a diverse set of new technology and applications. The Conference will take place on Monday, October 23rd at the Hyatt Regency Crystal City in Arlington, Virginia.
Tom Stroup, President of SIA said that today satellites already provide connectivity services including broadband coverage for all of the continental United States, and that with the current and future launches of high throughput, high speed broadband satellites plus plans for constellations and low-latency services, thanks to satellites, U.S. consumers will have even more future high speed connectivity options. SIA and the satellite industry including manufacturers, operators, service and equipment providers are already preparing for this expanded role. Now is also the time for developers, VARS and the end-user community to also consider 5G opportunity prospects, and collectively the entire industry can help ensure America's leadership in the deployment of next generation connectivity.
To learn more about the vital role satellites will play in a future connected world, visit the Satellites as Part of the 5G Ecosystem conference website .
Registration is now available online by clicking HERE. For further details regarding Technology Demonstration, Exhibitor or Sponsorship opportunities, please visit the Sponsors and Exhibitors web page by clicking HERE or by contacting SIA Director of Events and Operations Jennifer Williams at jwilliams@sia.org or via telephone at (202) 503-1565.