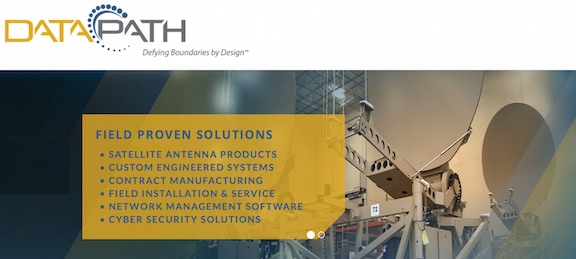 [SatNews] DataPath, Inc. and ScheduALL are engaged in an integration initiative that leverages their complementary strengths and expertise to offer an automated end-to-end broadcast transmission solution.
This collaboration creates seamless provisioning from the customer's occasional use (OU) business bookings in ScheduALL through transmission enabled by DataPath's MaxView® monitor and control capabilities, including back-up alternatives. The new integration will give broadcast operators the ability to set up a scheduled circuit. Once the data is entered into ScheduALL, the solution will validate that there are no conflicts with the requested resources and confirm the reservation. At the designated time, ScheduALL communicates with MaxView, which configures the equipment according to the desired specifications. This allows for a hands-off, real-time execution, creating a cost-effective, easy-to-maintain workflow. Another key benefit of the combined technologies is the continual monitoring of full time circuits, which provides critical diversity failover in the event of primary circuit failure.

Broadcast network operations centers (NOCs) monitor hybrid, complex networks consisting of disparate systems, siloed software, multiple sites, and various types of equipment that do not communicate with each other. DataPath's MaxView provides a single, consistent interface to manage all equipment, elements and service applications within your network across all locations. MaxView layers advanced functionality on top of basic monitoring and control capabilities allowing you to centralize control of your network, improve efficiency, decrease downtime and reduce excess resources.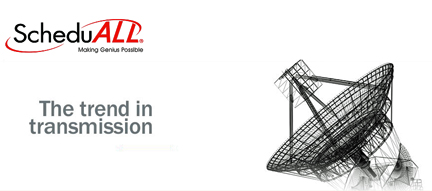 ScheduALL's LINK system is used by major broadcasters, and transmission providers across the globe. LINK manages satellite, fiber and Ethernet inventories, from customer booking and operational management through to granular financial visibility and analysis. This sophisticated OU booking system allocates capacity, configures and validate satellite and fiber transmissions, manage complex inventories and avoids conflicts and double bookings. LINK also provides unparalleled business analysis and reporting capabilities that interface with external ERP systems.

"The integration between MaxView and ScheduALL demonstrates DataPath's commitment to invest in innovative solutions for the broadcast market. The combination of monitor and control software with broadcast and transmission scheduling software, will enable broadcasters to streamline their workflow and improve operational efficiency," said David Myers, President & CEO of DataPath. "The solution will allow operators to maximize equipment and resource usage saving the station time and money."

"This new broadcast platform provides a comprehensive package with multiple levels of integration, which makes it easy for ScheduALL users to implement and increase productivity, provide greater workflow efficiencies, and improve overall profitability," says Rick Legow, President of ScheduALL. "We are excited about the initiative with DataPath, as it gives both companies the ability to share the power and flexibility of our solutions with our joint client bases."

Learn more about the DataPath and ScheduALL joint solution. The DataPath Booths are N4809 and OE1339. The ScheduALL booth is SU3821.