Paradigm's unique flat panel Swarm45 terminal can now add full worldwide coverage on Global Xpress (GX) to its impressive list of features; a list that includes it being the only GX VSAT terminal that can be carried as airline hand luggage.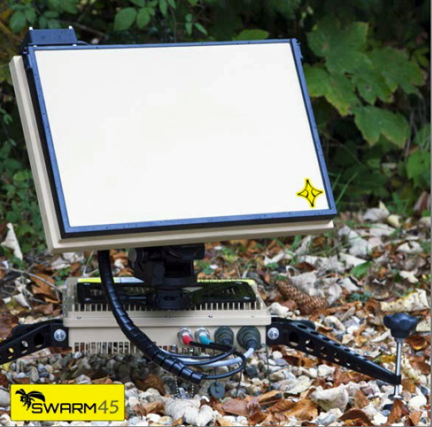 GX is the only globally available seamless, high-speed broadband network delivered by a single operator. This means that the Swarm45's fast setup and pointing can be quickly replicated from one location to the next without ever needing to contact the service provider.
The lightweight Swarm45 can be setup and operational in under five minutes delivering impressively high data rates for its antenna size. It is designed around the PIM (Paradigm Interface Module) which has an integrated modem and innovative audio and visual pointing aids.

The BGAN-like pointing process has been developed by Paradigm to ensure quick deployment by users with minimal training. It provides a straightforward method of acquiring any one of the Global Xpress satellites without the extra bulk of motors and controllers. The Swarm45 has been swiftly adopted by the international military and government community for mobile and fast communication but is equally suited to the disaster recovery, NGO and broadcast sectors.