[SatNews] Advantech Wireless announces the company's Transcend™ 800 Microwave Radio has received North American Certification on Electromagnetic Compatibility (EMC) and Immunity Test Report according to the IEEE series of standards IEEE C.37.90.x.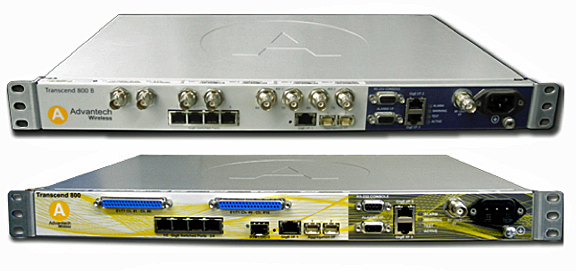 Advantech Wireless Transcend 800™ microwave radios are designed and manufactured to operate in harsh environments without interruption. These systems are suited to sustain significant electromagnetic interference and reliably operate in special high availability networks.
The Transcend™ 800 is the industry first radio with built-in router. It carries natively video, IP and TDM traffic, offering an affordable high capacity, high performance and flexible solution to demanding transmission, telecom and broadcast applications. It can be used in split configuration or as an all indoor solution with an extra high power RFU. The RFU has an option to include a dual port receiver (digital IF combiner) for hops realized in space diversity configurations.
Advantech Wireless was the first manufacturer of native Ethernet Radios, and the first provider to implement an LDPC error-correction mechanism in its split-mount microwave radio in the early 2000's. Since then, Advantech Wireless has improved the design of its Transcend™ 800 achieving an extremely high performance system gain. Advantech Wireless customers are able to save on investment and running costs with longer connections, higher connection availability and smaller antennas which allows savings on the cost of the antenna, installation, and mast rent cost.