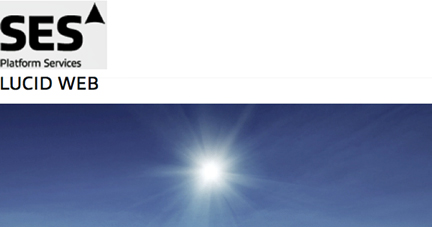 [Satnews] 3 Screen Solutions (3SS) announces their selection to provide development and integration services for 'LUCID OVP', a new turnkey multiscreen video platform developed by SES Platform Services.
LUCID OVP is designed to help broadcasters and content owners efficiently harness the business-enhancing power of multiscreen, enabling them to launch tailored online and/or over the top (OTT) services for subscribers more rapidly and cost effectively.

SES Platform Services has developed a turnkey video content distribution and management solution as a managed platform whose aim is to help content providers and broadcasters roll out multiscreen services. Key offerings in the end-to-end 'LUCID OVP' package – which will be commercially available in Q4 2015 - are a customizable front end, multiscreen user interface as well as channel-specific iOS and Android apps, all developed by 3 Screen Solutions. The LUCID OVP solution is applicable regardless of a broadcaster's TV strategy, whether planning to offer linear, catch-up, time-shifted, video on demand, or all of these.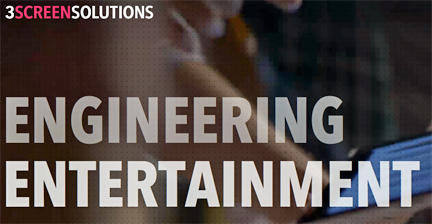 The components of the end-to-end solution have been designed to be modular, so that broadcasters which already have some parts of the ecosystem developed can select complementary elements in order to assemble a complete platform. By selecting a pre-integrated turnkey solution, broadcasters can begin to access and grow multiscreen audiences more rapidly, as well as accelerate revenue generation.
3 Screen Solutions brings to the table its increasingly acknowledged application development capabilities and creativity. Importantly, customers will also benefit from the expertise behind leading-edge multiscreen user interfaces such as that developed for multiple award-winning Swisscom TV 2.0.
Executive Comments

"3 Screen Solutions have rapidly gained a reputation for the development of audience-engaging interfaces and apps," said Daniel Kiessling, Senior Manager Solution Management at SES Platform Services, adding: "Their innovations will make a great contribution to LUCID OVP. Whether a broadcaster wants to deploy an online video strategy or is focusing primarily on OTT and optimizing the enabling processes, we really believe we are bringing together an end-to-end solution for customers."

"Broadcasters will now be able to fast-track their online and OTT service launches thanks to this innovative all-in platform," commented Kai-Christian Borchers, Managing Director of 3 Screen Solutions. Being able to leverage this pre-integrated state-of-the-art platform and processes without the need to 'reinvent the wheel' will really make a positive difference for content owners."