[SatNews] Thales Alenia Space will be at the 6th European Conference for Aeronautics and Space Sciences from June 29 to July 3, 2015 in Krakow, Poland (Booth 7). This year's EUCASS is being held in the newly built ICE Krakow international conference center. EUCASS is a high-level conference for all European participants in aerospace research, including Russian organizations, with a focus on promoting enabling sciences and technologies.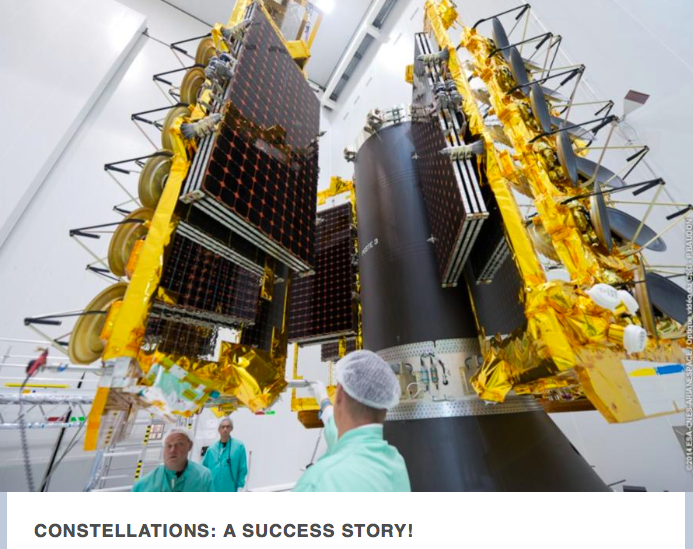 Thales Alenia Space recently expanded its presence in Europe by creating a new subsidiary in Poland, Thales Alenia Space Polska. Based in Warsaw, Thales Alenia Space Polska will bolster its collaboration with the new Polish space agency, local research centers and industry to help the country develop its own space program, along with satellite technologies and Earth observation systems.
Thales Alenia Space's decision to expand to Poland was due in large part to the country's recent membership in the European Space Agency (ESA), which is supporting the country's development in this sector. Poland has announced an ambitious space policy, especially for defense and Earth observation applications, areas where Thales Alenia Space offers extensive expertise.
Thales Alenia Space will highlight its work on spaceborne defense & security programs at EUCASS, as the European leader in this sector. The company is prime contractor for the French and Italian telecom systems, Syracuse and Sicral, respectively, and for the Italian Earth observation system COSMO-SkyMed.
Thales Alenia Space supports the objectives of the EUCASS conference, in particular to improve the vitality of scientific communication, the quality of technical activities and to stimulate exchanges between researchers and space industry end-users worldwide. With the conference being held in Poland this year, the aim is also to accelerate the development of links between international players and the Polish space research and Industrial communities.