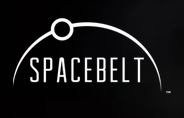 TokenEx and Cloud Constellation Corporation will begin jointly designing a space-based data security solution that layers tokenization and secure storage in space for ensuring their customers' sensitive data.
The combination of TokenEx's Data Protection Platform and Cloud Constellation's SpaceBelt™ service would enable organizations to secure sensitive data in space while storing only tokens in their terrestrial systems.
TokenEx was founded by two Qualified Security Assessors (QSAs) as a Cloud Data Protection Platform, providing tokenization, encryption, and data vaulting as a unified Software as a Service for all sensitive data sets. Designed from the beginning to be third-party provider and partner agnostic, the cloud platform integrates transparently with existing business processes and service providers. With a reputation for seamless integrations, TokenEx has become the industry leader for its ability to work in the background without disrupting existing business processes, while completely removing payment, personal, and health data, replacing it with tokens. With the sensitive data removed, a successful breach on an organization's systems by hackers results in no loss of data, just streams of tokens that are useless to them. Sensitive data remains safely vaulted, ready to be processed on demand simply by swapping tokens for data as organizations interact with their third-party providers and partners.

SpaceBelt is a scalable, space-based Cloud Data Security as a Service offering that utilizes a constellation of twelve satellites in low earth orbit (LEO). The constellation of satellites are networked with redundant, self-healing laser photonic rings. Three of the twelve satellites are multi-tenant data storage satellites providing twelve petabytes of data vault memory, redundant across the three satellites. Bypassing global terrestrial networks, the SpaceBelt network communicates with secure access points located at TokenEx data centers, payment processors, and third parties via encrypted connectivity with geosynchronous satellites (GEO). In addition to the high-availability characteristics of SpaceBelt, global route diversity is also supported.
Noting advantages of this layered solution, TokenEx CEO Alex Pezold stated, "Leveraging Cloud Constellation Corporation's SpaceBelt environment, TokenEx will perpetuate the complexity it takes to breach sensitive data by storing it in ultra-secure satellite-based networked data vaults. These types of technology partnerships are invaluable, as both companies can provide value-added services not available independently. This is an exciting time in cyber-security, and the offerings we will bring to market together will continue to push the boundary of innovation in the data protection space."

Cliff Beek, the CEO and President of Cloud Constellation Corporation, noted that the nature of electronic transactions leaves personal information exposed to hackers. This combined offering with TokenEx will enable customers to leap ahead of the hackers' innovation curve by creating a virtual chasm between terrestrial networks and the security of SpaceBelt that cannot be crossed.

Dennis R. Gatens, VP of SpaceBelt channel management and marketing, added that TokenEx and Cloud Constellation Corporation are launching a new trajectory for cloud-based tokenization services. This service will deliver the highest level of data security, whether at rest or in transit, to serve business-critical and continuously evolving ecommerce cybersecurity strategies.