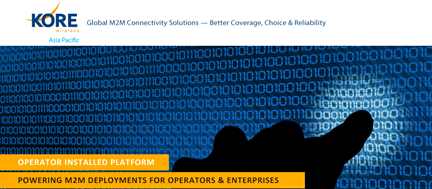 [SatNews] KORE has appointed Micro Technology its exclusive regional partner for Japan—based in Tokyo, Micro Technology have been providing research, design and manufacturing services for embedded systems since 1983 and have recently expanded their portfolio into M2M solutions.
KORE has expanded its global footprint into the Japanese market following its recent successes throughout Asia Pacific. Micro Technology will complement the KORE service offering by developing end to end M2M solutions in vehicle telematics, remote healthcare and factory automation, all connected by the KORE Global M2M Network.
Shinichi Ishimatsu, Chief Executive Officer of Micro Technology has been watching the steady growth of the Japanese M2M market and thinks now is the perfect time for the partnership with KORE.
KORE will be joining Micro Technology at Japan IT week on the 14th – 16th of May to exhibit available M2M services and showcase their capabilities in this growing market.