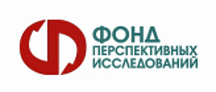 TASS, the Russian news agency, has reported that the nation has successfully tested their first, high-altitude, unmanned vehicle, or atmospheric satellite, which is also known as an atmosat or a pseudo-satellite.
The testing was completed by the Foundation for Advanced Research Projects (FPI), which is an agency for defense technologies research and the Research and Production Enterprise Taiber. The vehicle stayed in the air without landing for 50 hours at altitudes of up to 9,000 meters. The FPI does not reveal details on the technological characteristics of the atmosat; however, what is known is that the vehicle was constructed of materials based on carbon fibers and has a wingspan of 9 meters, weighing in at some 12 kg.
Taiber Technical Director Sergei Tytsyk said the unmanned vehicle is powered by solar cell batteries is listed as a satellite as the unit can perform some of the identical functions of Low Earth Orbiting satellites. Made possible by atmosats is the creation of a network of autonomous relay transmitters of radio and video signals that virtually cover the entire territory of Russia and, during the summer months, over the Arctic. Tytsyk added that atmosats may offer a replacement, over time, for some space system, as the manufacturing and delivery into orbit of atmosats is far less expensive.
Taiber company specializes in the industrial systems of automatic control over moving objects and manufactures an entire line of aerial vehicles that range from the ultralight (about 0.2 kg) to super-heavy (up to 2,800 kilograms).
According to the technical director, an atmosat can perform protracted missions, loiter for years over in the airspace over oceans, over the territories where there are no military bases, sparsely populated areas that adjoin state borders as well as maritime border areas. Their function is to receive and transmit via relay information for civilian and military users.