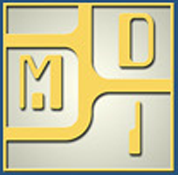 Modular Devices, Inc. has recently introduced a new model series from the company's POWRMOD product line, an offering that is specifically designed for wide range input voltage applications.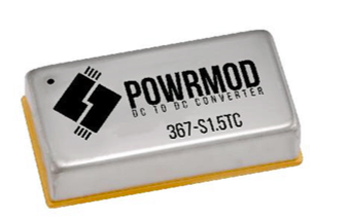 The series PM367DC-DC power converters derive single voltage output from a 9 – 50VDC continuous operating range input bus. The standard outputs are 0.8V to 48VDC at 10 Watts.
The PM367 features the following:
No additional components required.
Metal Case.
Internal EMI Filter (MIL-STD-461F)
Fully regulated output
Low Ripple
Fast Transient Response Time
Simple logic level On-Off control
User adjustable output
Fully Isolated
Short Circuit and output overload protection
Works through 80V transients (MIL-STD-704A)
The PM367 is offered in a 2.1x1.1x0.37" full metal sealed package for ease of mounting and for effective thermal management.
All POWRMOD products are available with Commercial Screening (-40°C to +85°C ) or Rugged screening (-55°C to +105°) levels. The PM367 is designed to provide cost conscious, COTS availability program requirements that demand performance and reliability in severe operational environment missions.