[SatNews] Globalstar, Inc. (Nasdaq:GSAT) has announced that Globalstar Value Added Manufacturer Lasso Technologies, LLC (Lasso) has introduced an innovative...
...satellite interface which allows easy and affordable access to the Globalstar satellite network for remote M2M monitoring applications. The new Lasso interface provides Globalstar SmartOne Simplex Device connectivity to a variety of external sensors and devices supporting Analog (Voltage and Current), Frequency, Event Counters, RS-232, SCI, I2C, ODB2 and J1939 inputs.
"Lasso's revolutionary new interface expands Globalstar's reach into the M2M marketplace by simplifying field sensor and device integration for their remote SCADA applications," said Jake Rembert, Senior Director of U.S. Sales and Marketing for Globalstar, Inc. "Until now, customers and Value Added Resellers were unable to take full advantage of Globalstar's SmartOne modem's capabilities without spending time and resources to customize their products to one of our Simplex data standards. The immediate expected benefits include speed to market in addition to reducing integration time and effort to transmit sensor data from virtually anywhere around the world using the Globalstar satellite network."

Dudley Volcansek, Vice President of Sales for Lasso Technologies LLC said, "We are very excited about the synergy we have created between the Globalstar VAR network and Lasso Technologies. "We expect the new Lasso Technologies interface will dramatically increase the VARs' ability to bring additional solutions to their customers."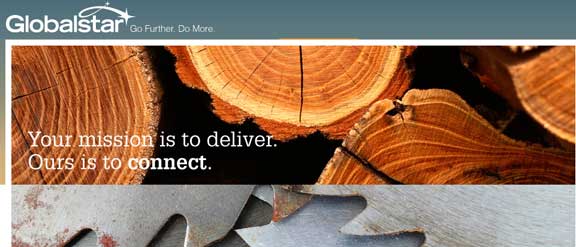 The capability to acquire data from remotely located sensors and transmit that information through the Globalstar network, gives enterprise customers the ability to make decisions based upon real time actionable information. From remote locations around the world, clients can now receive real-time sensor delivered information about tank levels, fluid flow volumes, environmental data, machine equipment, asset status, engine run time and other vital information.