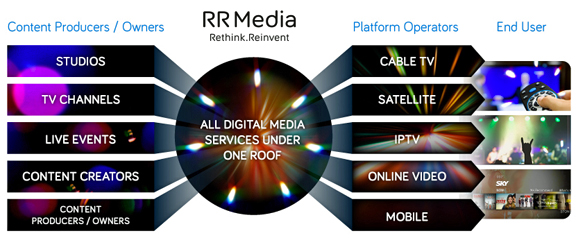 [SatNews] RR Media (NASDAQ: RRM) has announced the acquisition of SatLink Communications, an Israel-based global provider of content distribution, management and playout services, for $19 million subject to certain adjustments.
This transaction comes quickly after the recent acquisition of Eastern Space Systems (ESS) as part of a continued strategy to increase scale and expand service capabilities. Management expects that the acquisition of SatLink Communications followed by the integration of the companies' networks will broaden RR Media's industry leadership by expanding its global content distribution network and content management footprint, strengthening its customer mix by adding upper-tier customers, as well as enriching its media industry expertise.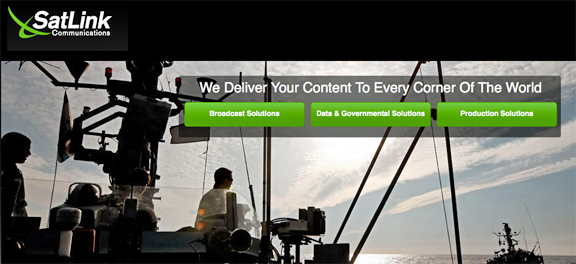 As a result of this acquisition, RR Media will be able to offer its extensive customer service and a wide-range of digital media services to all existing SatLink customers. This includes full access to RR Media's global media services platform with the capability to provide a comprehensive suite of solutions, including expanded content distribution, content management and preparations services, online video services and sports and live event solutions.
As a result of the acquisition, RR Media expects to generate incremental revenue of approximately $25 million and adjusted EBITDA of $5 million in 2016. The business and operational integration is planned to be completed by the end of this year. Management anticipates incurring $700,000 in transaction expenses, booked in the second quarter, and approximately $1 million in integration-related expenses, booked during the remainder of 2015.
Executive Comments
Avi Cohen, CEO of RR Media, said, "This acquisition, along with the recent acquisition of ESS and the previous acquisitions made in recent years, form essential elements of our strategy to increase the scale of the company expanding our global presence, growing our smart global distribution network and content management services, expanding our service offering, enhancing our mix of premium customers and leveraging world-wide industry expertise. This acquisition is expected to contribute to our bottom line in 2015 and beyond. We have watched SatLink's accomplishments over the years and we are extremely happy to have SatLink become part of RR Media."
He continued, "As a result of the two recent acquisitions and due to the adverse effects of certain exchange rate and business conditions in some geography, we are updating our full-year guidance. We expect 2015 revenues to be between $140 million to $148 million. Further, we forecast our revenue for 2016 to be between $161 million to $171 million. In addition, we are updating our full year 2015 adjusted EBITDA guidance to be between $17.6 million and $20.4 million and expect that most of the synergy effects of this acquisition will show in 2016 with an increase of 25% to 30% in our EBITDA. The newly acquired business is expected to provide further return on investment for RR Media, given SatLink Communications' existing base of revenues. It is expected to improve margins, create a more efficient organization by optimizing network resources and operations over a larger customer base."
David Hochner, Chief Executive Officer of SatLink Communications, said, "In this dynamic media market, we believe it is the right decision to join a leading global media services provider like RR Media. Our customers will benefit from a greater scale of state-of-the-art digital media service capabilities, technologies and customer support that would enable our customers to monetize their content further through expanded audience reach and viewing possibilities."
Mr. Hochner will remain with the combined organization, serving on RR Media's management team. His extensive experience, industry knowledge and relationships are expected to help RR Media's strategic growth plans. Mr. Hochner will also ensure business and customer continuity and facilitate a smooth transition.