Delivering immediate and cost effective high quality live video over IP is a specialty for Dejero, and that firm has just selected DataPath, Inc., to become a VAR for their products and services.
The combination of Dejero's LIVE+ platform with DataPath's network mobility products, satellite network services and portable satellite terminals will allow DataPath to provide newsgathering teams a robust satellite or bonded cellular connection available at any given time and location worldwide.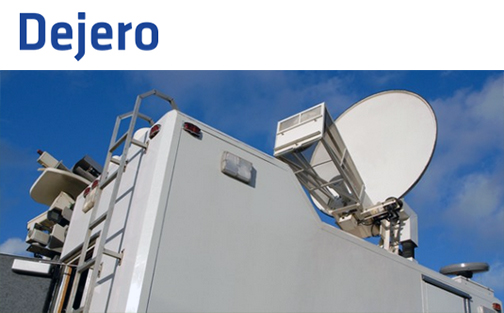 To capture and broadcast rapidly developing stories, news crews need dependable, mobile communications solutions that work in settings ranging from urban centers to remote areas. Each element of the new end-to-end broadcast solution was designed with extreme portability, quick deployment and ease of use in mind. DataPath has added Dejero's VSET encoder/transmitter to the firm's GATE series of standalone networking kits to unify cellular-based data, voice and video services into a single case, establishing connectivity within seconds. When higher throughput is needed, DataPath bundles the GATE with its broad portfolio of satellite terminals including man-pack, fly-away and drive-away systems in a range of sizes.
For operator convenience, Dejero's platform intelligently manages all available satellite, cellular and wireless connections to ensure delivery of the highest quality video across multiple network paths. A single operator can leverage the power of this new complete solution to seamlessly capture, transmit, manage and distribute live video content. The Dejero platform is capable of splitting a video stream across both satellite and cellular connections simultaneously, finding the best routing path based on throughput.