Telecommunications Corp. (Nasdaq:CMTL) announced that its Maryland-based subsidiary, Comtech Mobile Datacom Corporation, received an $8.0 million order under its IDIQ contract with the U.S. Army Communications Electronics Command (CECOM) — total orders received to date against this $216.0 million contract increased to $211.3 million.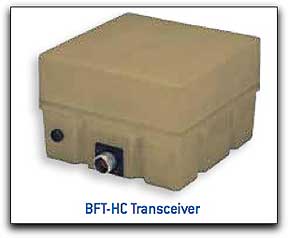 Under this order,
Comtech
will build, test, and deliver its nexgen
Blue Force Tracking High Capacity
,
BFT-HC
satellite transceiver to the U.S. Army. This product features significantly enhanced functional capabilities, many of which far exceed the initial requirements put forth by the FBCB2-BFT program. For example, the BFT-HC satellite transceiver offers seven selectable forward-link data rates reaching up to a maximum of 230 kbps. In addition, the BFT-HC satellite transceiver provides full backward compatibility with the currently fielded BFT systems, reducing deployment costs and maximizing operational flexibility. The BFT-HC satellite transceiver's modular design features a field-replaceable antenna that not only reduces operations and maintenance costs, but also supports planned upgrades to other frequency bands. This high-gain electronically steered antenna maximizes satellite bandwidth efficiency while enabling operations in highly disadvantaged areas. The order also includes field testing and demonstration of Comtech's network system as well as preliminary testing of its BFT-HC satellite ground and aviation transceivers. Comtech's BFT-HC satellite transceivers meet all the interface requirements to be integrated into the software structure of the second-generation Blue Force Tracking Software platform.