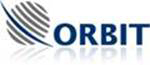 [Satnews] ORBIT Communication Systems, a provider of mission-critical communication solutions for Land, Sea, Air and Space applications, announced today that it has received another order for OceanTRx 7-500 Ka-band systems, its Maritime Satellite Communication system, from a global Non-Geostationary Satellite Orbit (NGSO) Service provider.
The value of this order is $2.1M. The systems will be installed on cruise ships and will allow continuous broadband connectivity. These systems add to similar systems already installed on vessels of some of the largest global cruise ship operators.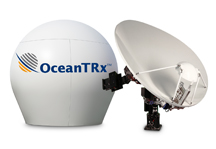 OceanTRx7-500 2.2 meter antenna systems provide broadband data communication at exceptionally high traffic speeds and supports Ka-band High Throughput Satellite (HTS) communications which is considered the most promising and growing segment in the satellite communication industry. Over the past years, ORBIT's 1.2 meter and 2.2 meter Ka-band systems are installed in numerous installations among defense and commercial customers.
According to Erez Shabirow, ORBIT's CEO, "This follow on order represents a vote of confidence in ORBIT's Ka-band Maritime Satellite Communication systems, which are based on the company's registered patent. We are pleased to be part of the HTS-Ka- era enabling fast broadband satellite communication at sea. ORBIT strives to expand its cooperation with this major customer in the future."