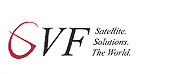 [SatNews] The latest addition to the GVF-EMP Conference Partnership's portfolio of global communications events comes to the Strand Palace Hotel, London, on February 11th and 12th, 2014.
The conference, Connectivity 2014: Creating the New "New" Verticals – Air, Water, Surface & Rail has been developed by GVF-EMP with the mission of analyzing "seamless connectivity" for today's communications solutions users', wherever they are moving around on, or above, the Earth's land or ocean surface.


Commented Martin Jarrold, Chairman of Connectivity 2014, and the Chief of International Program Development with GVF, "The market requirement for a universally seamless connectivity experience goes beyond the practical technological capabilities, geographical reach, and commercially-sustainable boundaries of today's 3G and new 4G/LTE wireless networks. This seamlessness, whether over public or private networks, is something that, at the practical deployment level, can only be achieved with a combination of different wireless telecommunications/broadband access technologies. Wireless broadband connectivity has always required a combination of satellite and terrestrial solutions, but now an ever-increasingly important role for the most mobility-enhancing and nomadic communications technology of all – satellite – will be more-and-more evident as part of s "seamless connectivity ecosystem"."

Paul Stahl, Managing Partner of Event Management Partners (EMP) commented, "Connectivity 2014 will examine the key issues, technological developments, and market trends that feature on the path to a universal connectivity ecosystem, with particular—though not exclusive—reference to the latest developments in the satellite communications marketplace. New satellite payloads have already changed the paradigm of satellite communications capabilities in the realms of the satellite-only connectivity solution, but are also bringing a vastly enhanced dynamic to the wider realms of the satellite + terrestrial hybrid solution—solutions used in the corporate, enterprise, transportation, broadcast, education, development, health, government, military, consumer, and many other, sectors."

The conference is presented in association with sponsors, Intelsat, Kymeta, Hughes, and SES, and supporting associations, APEX (the Airline Passenger Experience Association), and InterManager (the International Ship Management Association).

The GVF-EMP Partnership and the Connectivity 2014 sponsors have provided a Free-of-Charge registration facility for selected attendees, including representatives from such vertical market user sectors as: Oil & Gas, Maritime & Offshore | GSM/3G/4G/LTE Equipment Vendors & Network Providers | Military | NGOs/Disaster Response & Development Agencies | Government | Broadcasters/SNG Operators | Civil Aviation Operators | Rail Operators as well as System Integrators, Services & Equipment Providers, VARs & Re-Sellers.

Connectivity 2014 follows on the widely lauded previous GVF-EMP event High Throughput Satellites 2013: The Game-Changer in Action – London Roundtable which occurred on December 5th and 6th, 2013, also in London.