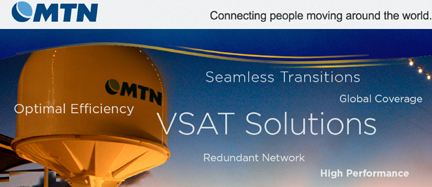 [SatNews] MTN Communications (MTN) launched its "MTN Conductor" mobile app for the yacht market sector.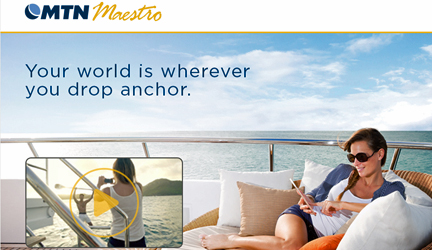 MTN designed Conductor specifically for customers using its MTN Maestro end-to-end communications and content management solution. The app seamlessly interacts with the Maestro platform so, from a handheld device, electrical technical officers (ETOs) and captains can proactively monitor every aspect of a yacht's onboard communications. It helps view, align, control and optimize bandwidth throughput and Quality of Service (QoS)-related factors affecting each end-user group. This includes managing satellite services from multiple providers, allocating and prioritizing bandwidth, monitoring real-time traffic, preventing bottlenecks, filtering content and preventing blockages. Conductor drives efficiencies that further improve the experience provided through MTN Maestro, making it more land-like. This is critical in relation to safety, work and entertainment on yachts for those surfing the web, streaming music and videos, running business meetings, calling family and friends, watching live TV or social media sharing.
In the past, ETOs and captains had to monitor individual networks separately, which was time consuming and lacking holistic data for smart decision-making. Built-in Maestro "intuition" manages the cause-and-effect of network changes. An integrated end-to-end protocol automatically provides acceleration – including over high-latency links – through traffic shaping, prioritization, dynamic QoS, and smart data caching and de-duplication, optimizing bandwidth up to 40 percent. Maestro customers benefit from professional expertise, innovative technology and personal attention. Maestro aligns disparate satellite, terrestrial and wireless networks on a single platform through a single interface. When there is a change in security, bandwidth, web filtering and even antenna blockage, Maestro enables management of all networks related to the yacht as if they are one.
MTN Conductor is the unified, handheld point-of-control featuring:
Dashboard – Real-time, detailed traffic overviews showing bandwidth consumption and enabling quick shifts in priority; user and usage logs and stats; network alert messages; weather reporting; antenna stats; GPS data
Antenna positioning and status – Provides a clear view of blockage zones and line-of-sight
Simplified WAN service selector – Configures and selects automated network modes – such as in-port or at sea – or for specific owner requirements – and manages additions, moves or changes at one time
Traffic monitor – Monitors real-time traffic by user, user-group local area network (LAN) and/or app to quickly reprioritize bandwidth and adjust application blocking when needed
Live chat – Support 24x7x365
MTN will debut its Conductor app with the entire MTN Maestro solution at the Monaco Yacht Show, September 24-27, 2014, at its "MTN PoP Lounge" at the Black Legend Restaurant. As part of the open architecture of MTN Maestro, third party applications can be integrated, managed and optimized via this single solution. MTN's first integration partner, Plejd, will show how its yacht A/V control system runs on the Maestro platform.
Derik Wagner, managing director for the MTN Yacht Business Unit, said, "Maestro simplifies the management of all related networks, delivers visibility into them, and assures the quality as promised. This mobile app makes it extremely easy. MTN Conductor really drives our customers' ability to truly have the best end-user experience through the palm of their hand."
There's additional information available at http://mtnsat.com/maestro/