[Satnews] Northrop Grumman Corporation (NYSE:NOC) has been awarded a contract from Lockheed Martin Corporation to supply its LN-200S fiber-optic Inertial Measurement Unit (IMU) for the LM 300 satellite bus.
The LN-200S is a small, lightweight navigational element that senses acceleration and angular motion, providing data outputs used by vehicle control systems for attitude control and guidance. The IMU is hermetically sealed and contains no moving parts, ensuring low noise, dependability and an extended shelf life.
The LN-200S heritage can be traced back 20 years to its qualification for flight aboard the Clementine spacecraft. Since then, a wide range of space missions have depended on the IMU to provide reliable inertial data. The LN-200S has successfully performed on many spacecraft, including NASA's Curiosity, Spirit and Opportunity Mars rovers, as well as satellites in geosynchronous and low Earth orbits.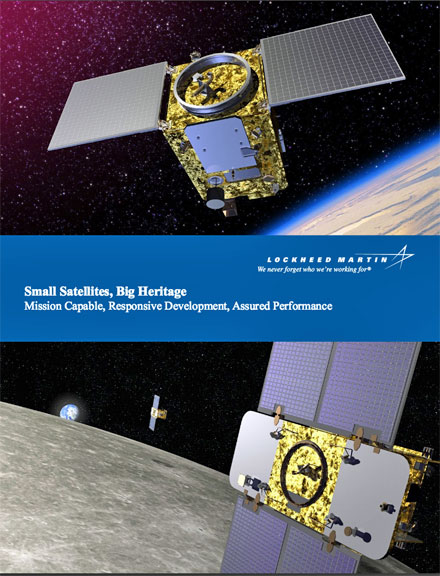 The Coriolis spacecraft, built by Orbital ATK and launched in January 2003 with two LN-200S IMUs, continues to perform its mission in low Earth orbit. The primary IMU has far exceeded its life expectancy and requirements by providing continuous data since launch — avoiding the need to utilize the backup LN-200S IMU on the spacecraft.
"The LN-200S is a low cost, reliable IMU with significant space heritage," said Bob Mehltretter, vice president, navigation and positioning systems business unit, Northrop Grumman Mission Systems. "This IMU is especially ideal for the burgeoning small satellite market due to its affordability, small size, light weight and low power consumption."
---
SmallSat Expertise Inundates The February SmallSat Symposium

For a thorough immersion in the smallsat market segment, attend the upcoming, two-day and extremely important SmallSat Symposium.
This highly informative symposium will be conducted on Tuesday, February 23, and Wednesday, February 24, 2016. The event will occur at the Hogan Lovells Conference Center in Silicon Valley, California, and is organized and sponsored by Satnews Publishers.
In example, just one of the offerings on Day Two is entitled Structuring Financial Alternatives
Growth can be obtained either organically or through targeted acquisitions—which best suits the small satellite company. Which funding vehicle is most likely to invest in small satellite companies to supply risk and/or working capital? Which financial innovation will accelerate growth? Choosing a financing option from various alternatives such as SBA loans, banks, online lenders, crowd funding, venture capitalists, angel investors, exchange-traded funds, hedge funds to private lending institutions etc. Core investor interests —how to structure your offering and present your leadership and partner options.
Moderator: Chris Stott, Chairman & CEO, ManSat LLC
Speaker: Amir Blachman, Managing Director, Space Angels Network
Speaker: Armand Musey, Financial Advisor and Turnaround Consultant, Summit Ridge Group, LLC
Speaker: Dr. Marco Villa, President and COO, Tyvak Nano-Satellite Systems
For additional details and to register, please visit http://www.smallsatshow.com/?page_id=18