A Fortune 500 company has purchased ViaLite GPS RF over fibre links to directly replace their current links system.
The company decided to upgrade their links to ViaLite's to ensure continuity of supply and support going forwards after their former supplier left the business. The new ViaLite links will provide accurate timing and synchronization for base station equipment, five nines (99.999 percent) reliability and peace of mind with ViaLite's five year product warranty and dedicated customer support team. The links are used to transport GPS signals from the company's skyscrapers roofs to time servers located in the basements.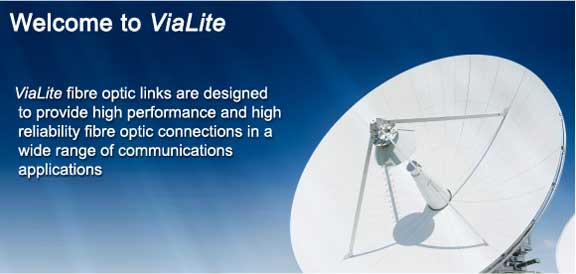 ViaLite is a trusted RF over fibre manufacturer and has been trading globally since 1999. The firm has experienced 10-fold US growth over the last five years and ViaLite GPS links are in the WTC, US Stock Exchange and Gotthard Base Tunnel, which is the world's longest and deepest railway tunnel.
ViaLite Communications is a division of Pulse Power and Measurement Ltd. (PPM, which was founded in 1994 and has three further divisions: PPM Power, PPM Test and PPM Systems.