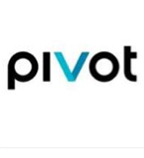 [SatNews] Pivot, Participant Media's new television network targeting Millennials (18-34), has selected the Comcast Wholesale™ media platforms to provide multiplatform content delivery services, the two companies have announced.
The Pivot TV channel is now available via the HITS® "Q2" SS satellite platform on AMC 18. As HITS uses technology that builds upon widely available MPEG-2 infrastructure, Pivot's carriage on HITS provides the network's affiliates using MPEG-2 with an alternative to purchasing the additional equipment required for acquiring and down-converting MPEG-4 satellite feeds.
In addition, Pivot has tapped the Comcast Wholesale VOD (video on demand) content delivery platform to manage distribution of its Pivot on demand programming. Pivot's original series include "Raising McCain" featuring Meghan McCain, "Jersey Strong," "TakePart Live" and "Please Like Me." In addition, U.S. television premieres of feature films on Pivot have included "Terms & Conditions May Apply" and "99%: The Occupy Wall Street Collaborative Film."
Comcast Wholesale's VOD footprint encompasses cable systems across multiple MVPDs (multichannel video programming distributors) serving more than 56 million VOD—enabled households in the U.S. and Canada. The platform's "Express Lane" VOD service provides Pivot and other TV network customers with a highly automated process for quick turn-around of on-air content, including television commercials that are measured using Nielsen's commercial ratings system for measuring multiplatform viewership.