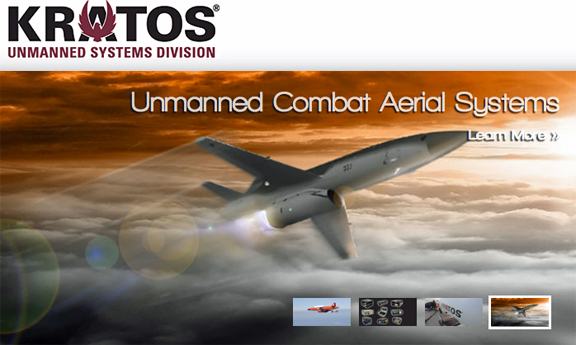 [SatNews] Kratos Defense & Security Solutions, Inc. (Nasdaq:KTOS) announced that their Unmanned Systems Division (KUSD) has recently successfully completed a number of test and demonstration flights of two models of the Company's high performance unmanned aerial drone and target system platforms.
The multiple flight missions were performed at a government range facility and included a number of high performance, high and low altitude maneuvers, the deployment of countermeasure systems, tow target systems and the engagement of missile and radar system assets. The recent flights also included the successful demonstration of certain new capabilities for one of Kratos' newest high performance aircraft, including the deployment of towed target systems. The successful flights were attended by a number of government and customer personnel, including potential new international customers. KUSD is a leading provider of unmanned aerial drone and target systems, which are designed to represent certain of the United States and its allies' potential peer or near peer adversaries' most sophisticated manned and unmanned aircraft, missile system and other threats. KUSD is also a leading provider of unmanned aerial, unmanned ground and unmanned seaborne vehicle command, control and communication systems, avionics, flight termination systems and electronics.
Jerry Beaman, President of KUSD, said, "We believe that these successful flights, in addition to satisfying existing customer requirements, will result in a number of new opportunities for our Company, including several with potential new international customers."
Eric DeMarco, President and Chief Executive Officer of Kratos Defense & Security Solutions, said, "These recent successful flights of our high performance unmanned aircraft represent important progress for our Company's unmanned systems initiative. Additionally, we recently received a number of important unmanned drone or target system contract awards, including with the U.S. Air Force, representing one of the most important customers and programs for our Company, and our new unmanned combat aerial system (UCAS) or unmanned tactical aerial platform (UTAP) remains on track for test and demonstration flights in the second half of 2015."
The Kratos Defence & Security Solutions Unmanned Systems Division infosite may be accessed at