Gilat Satellite Networks Ltd. (Nasdaq:GILT) has announced their business unit, Spacenet Rural Communications, is deploying a SkyEdge II network to cover hundreds of sites in Peru.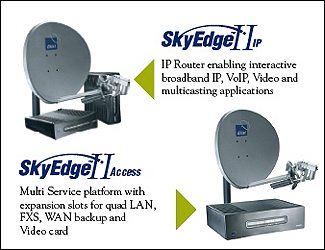 The new network is being used to serve Peru's national bank,
Banco de la Nacion
, a long time customer of
Gilat
, as well as other private businesses. With the migration to the new network, which includes a
SkyEdge II
hub and hundreds of SkyEdge II IP VSATs, Peru's Banco de la Nacion, as well as other enterprise customers, will benefit from enhanced voice and data networking services. This includes high-speed connectivity to allow high throughput for file transfer, transactional service applications such as ATMs and voice quality IP telephony. The new network provides Banco de la Nacion with a high availability solution including VSAT redundancy, in addition to providing excellent Quality of Service (QoS) for mission-critical applications.