[SatNews] GTX Corp (OTCBB: GTXO), a global provider of personal location wearable technologies, has received a volume purchase order for its flagship GPS and BLE SmartSole line of products from Canadian distributor Safe Tracks GPS Canada, Inc. ("Safe Tracks"), a GPS electronic monitoring and safety solution provider across Canada.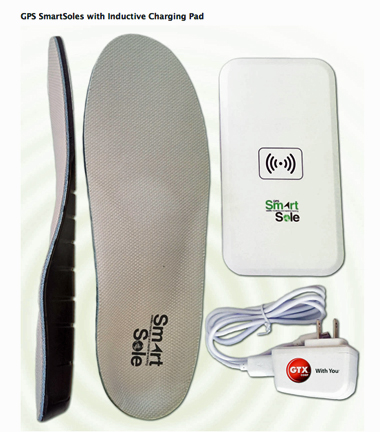 After four months of testing, the patented GPS tracking "SmartSole" will become commercially available in Canada next month through Safe Track's e-commerce infosite, http://www.safetracksgps.ca, and Canada's largest GSM cell phone provider, with more than 9.2 million users and servicing 95 percent of Canada's population. According to the Alzheimer's Society in Toronto, an estimated 500,000 Canadians have Alzheimer's disease or a related dementia condition, and within a generation, that number will more than double, ranging between 1 and 1.3 million people. The impact of Alzheimer's and related dementias involves the sufferer's entire family, and thus affects far more than the half million people who have been actually diagnosed with the disease. Alzheimer's disease is the second most feared disease for Canadians as they age.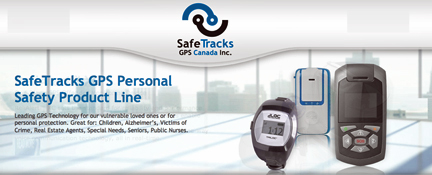 The GPS SmartSoles are embedded with a miniaturized proprietary integrated GPS / Cellular chipset and SIM card that is unique to each wearer. The GPS SmartSoles will communicate via Roger's Canada cellular network, and send location coordinates via a wireless data connection, similar to sending SMS messages on a cell phone. If the wearer wanders outside of a pre-set location determined by the caregiver, an SMS or e -mail message will alert the caregiver instantly.
"During our testing period, SafeTracks GPS Canada has received an abundance of inquiries in regards to the release of the GPS SmartSoles in Canada," said SafeTracks GPS Canada VP Bob Aloisio. "In preparation for the launch we recently completed a series of television interviews which began airing last week, along with other media venues in the Greater Toronto Area. The feedback so far indicates the GPS SmartSoles will be the monitoring wearable technology to make a difference for many caregivers. Current pilot projects of the GPS SmartSoles have yielded spectacular results and we are looking forward to the official launch in October."
"The GPS SmartSoles allow you to care when you can't be there," said GTX Corp's head of International Sales Andrew Duncan. "Other devices are either too complicated or tend to be left behind or even rejected by the Alzheimer's and Dementia sufferers, but the SmartSoles are more friendly and a more reliable means of keeping track of those who wander, because of the likely hood that they will be on the wanders feet when they elope. As a result, Alzheimer's sufferers who simply wear their shoes are receiving better care and enjoying a more flexible lifestyle and quality of life, while caregivers keep the cost of supervision required, reduced to as little as a dollar a day."
For more information, please visit the GTX Corp infosite at http://www.gtxcorp.com/
The Safe Tracks GPS Canada, Inc., infosite is located at http://www.safetracksgps.ca/