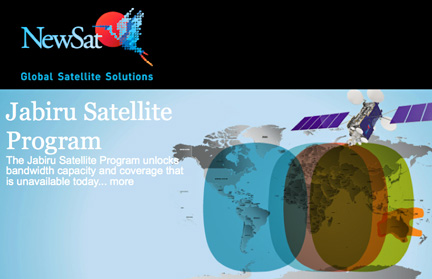 [SatNews] NewSat Limited (ASX: NWT), Australia's satellite company, has announced the appointment of Scott Sprague as Chief Commercial Officer.
Scott has more than 30 years senior management experience in the satellite and telecommunications industries, with proven success leading global sales, marketing, operations and customer service. The appointment of Scott as Chief Commercial Officer will further enhance the executive management team, as the Company transforms into a global satellite operator.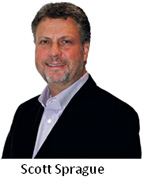 Scott has held senior positions at KPNQwest, Infonet Service Corporation and AT&T, before moving into the satellite sector as Senior Vice President of Global Sales for SES. At SES, Scott was responsible for leading sales teams and growing global revenues across media, enterprise and government verticals around the world. Most recently, Scott was based in Hong Kong as the Chief Operating Officer of Asia Broadcasting Satellite (ABS), where he was responsible for managing the global sales, marketing, technical support and operations of value added services.
As Chief Commercial Officer, Scott's extensive satellite knowledge and strategic management experience will greatly assist NewSat's next phase of growth and future business success. Scott's recognised capability leading global satellite sales, marketing and customer service will drive new business and market share, and support NewSat's transformation from a teleport operator into a global satellite operator.
In commenting on the appointment of Scott Sprague as Chief Commercial Officer, Adrian Ballintine, NewSat Founder and CEO said, "Scott Sprague's appointment as Chief Commercial Officer is reflective of NewSat's growth and verifies NewSat's commitment to become a global satellite operator. Scott has led sales at SES, the world's largest satellite company, and brings this experience and industry acumen to NewSat. His customer knowledge and outstanding leadership skills will be instrumental as NewSat moves closer towards the launch of Australia's first commercial Ka-band satellite, Jabiru-1 and the anticipated expansion of the Jabiru fleet."
In commenting on his appointment as Chief Commercial Officer, Scott Sprague, said, "As NewSat prepares for the launch of Jabiru-1 and the further expansion of the Jabiru satellite fleet, I look forward to making a significant contribution to NewSat's next phase of growth. Currently NewSat has a solid teleport business and an innovative future fleet of Ka-band satellites, which will provide much needed capacity to customers in high demand regions around the world. I am extremely excited to be working with Adrian and the team, and am looking forward to leading NewSat's sales growth across markets and regions that I am very familiar with."