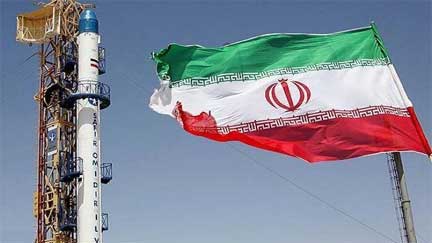 [SatNews] The latest talk from an Iranian aerospace official says the country plans to launch three indigenously designed and manufactured satellites into orbit by the end of the current Iranian calendar year (March 20, 2014).
Deputy head of Iran Space Agency (ISA), Hamid Fazeli, said on Thursday that the satellites Tadbir (Prudence) and Sharif Sat will be lifted into space by the year-end. He added that Tadbir satellite is being developed in cooperation with Iran University of Science and Technology, while Iranian students and academics from Sharif University of Technology are busy preparing Sharif Sat for lift-off.
The senior Iranian aerospace official said the two indigenous satellites will be delivered to ISA within a month, noting that compatibility tests on both satellites will take about two months at the ISA.
Sharif Sat reportedly weighs less than 50 kilograms and will be launched onboard the indigenous Safir B-1 carrier. It is planned to be placed into a Low Earth Orbit (LEO) at an altitude between 350 kilometers (217 miles) and 500 kilometers (310 miles) above the Earth's surface. The satellite will capture images with a high degree of accuracy of less than 10 meters and then transmit them to stations on Earth.
Tadbir is an upgraded version of the Navid-e Elm-o Sanat (Harbinger of Science and Industry) satellite, which was put into space earlier. The satellite has Global Positioning System (GPS) as well as higher precision in taking photos in comparison to its predecessor.
Fazeli further noted that Nahid (Venus) satellite, which is being developed in cooperation with Amir Kabir University of Technology, will be also launched by the end of the current Iranian calendar year. He expressed optimism that Pishgam-2 (Pioneer-2) bio-capsule, carrying a living creature, will be soon sent into the space onboard an indigenous satellite carrier.
Iran launched its first indigenous satellite, Omid (Hope), in 2009. The country also sent its first bio-capsule containing living creatures into the space in February 2010, using the indigenous Kavoshgar-3 (Explorer-3) carrier.