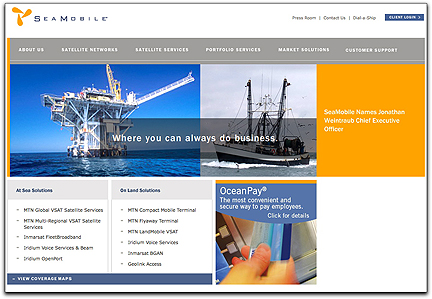 MTN Satellite Services, Inc. (a SeaMobile Company) and ERZIA have announced the launch of a project to build a teleport in Santander, North Spain (43°27'46''N, 3°48'18''W) to provide services in X-, C- and Ku-bands.
The new facility will start operations by the close of 2009 offering commercial X-band teleport services through two antennas pointing to
XTAR-EUR
and
XTAR-LANT
satellites. C- and Ku-band operations are expected to start during 2010. Santander's Teleport will be able to see all of the satellites in the GEO orbit from
60 degrees W
to
65 degrees E
, which will cover a region from Western Australia to North America, the Mediterranean Sea, as well as the Indian and Atlantic Oceans. In particular, the new teleport will be strategically located at the intersection of the coverage of
Xtar
satellites and will be able to uplink and downlink from both X-band satellites. The new X-band teleport will be one of the first facilities in the world to provide managed X-band commercial services in America, Europe, and Asian regions. C- and Ku-band teleport operations will be added to the current
MTN, Inc.
global & terrestrial network along with a
point-of-presence
POP and a 24 x7
Network Operations Center
(
NOC
) in Santander, Spain. With the teleport, NOC and POP,
ERZIA
will improve its capabilities to offer mobile and fixed VSAT satellite services in Spain and Southern Europe to its current and future customers, through MTN's far reaching global network.