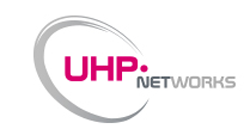 UHP Networks has announced record sales results in 2017 — company revenue has been growing at more than 40 percent CAGR over the last three years.
Throughout 2017, the manufacturer shipped 31 VSAT Hubs and more than 10,000 remote terminals. UHP Networks won significant network projects with Tier 1 operators, with each network counting geographically redundant high-availability Hubs and many hundreds of remote terminals. The largest network is connecting over 3,000 remote VSATs. These new networks operate in several market verticals, as evidenced by the examples below.
Telco – LTE Cellular backhaul for two large North American wireless operators
Broadcast and Media – SNG and asset management for two leading North American media companies
Oil & Gas – Monitoring and emergency response for a leading energy company in North America
Banking – Backup/offload network for a top European bank
Mobility – Two large-scale maritime networks in South-East Asia
Government – Four networks in the Americas and in South-East Asia
In 2018 UHP Networks expects to continue its fast business growth and its record pace of technology innovation.
Software release 3.5 will further enhance efficiency of its trademark UHP TDMA design, adding 16PSK modulation and extended Adaptive Coding and Modulation (ACM). This release will also introduce Smart Redundancy™, a highly innovative feature which dramatically increases network availability. Smart Redundancy™ facilitates self-healing architecture for a single VSAT Hub and also for multiple geographically diverse (redundant) Hubs. UHP Dual-Gateway™ is another innovation added in Release 3.5. It provides an optimum solution for hierarchical networks with simultaneous single-hop connectivity between the global gateway at the main Hub, regional gateways and low-cost terminals. Later this year the company is set to introduce a full set of DVB-S2X modulation and coding types in its TDM/TDMA and SCPC products and increase the maximum symbol rates.
UHP Networks will exhibit their new products at Satellite 2018 from March 13-15 in Washington D.C. at the Walter E. Washington Convention Center at booth 2109. A joint UHP/Intelsat presentation of UHP RUN Innovative Service Platform will be held on March 14 at the Unveiled Theater at the show floor.