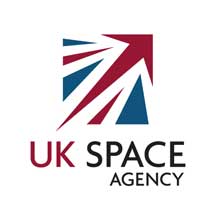 [SatNews] The UK Space Agency would like to invite all to attend the organization's clean space technology event.
The event's workshop will be bringing together leaders from the UK space community under the ESA Clean Space initiative. Satellites and other spacecraft have become an indispensable part of the world's infrastructure, playing a crucial role in international development, security, and environmental monitoring and protection. Due to its far-reaching nature, Clean Space is being introduced as a cross-cutting theme within ESA's Technology programs as part of Agenda 2015.
The UK Space Agency promotes technology development that brings real benefit to the UK. In support of this, the workshop is to identify UK capabilities, strengths and ambitions in the broad area of clean technologies for space.
Clean technologies for space are being defined by ESA as those which contribute to the reduction of the environmental impact of space programmes, taking into account the overall life-cycle and the management of residual waste and pollution resulting from space activities, both in the terrestrial eco-sphere and in space. The term 'clean technologies' encompasses green technologies to mitigate the environmental impacts of space programs on Earth and space technologies to reduce the impact of ESA missions on the space debris environment (in terms of mitigation and remediation). Clean Space implementation is organized around four distinct branches:
Eco-design
Green technologies
Space debris mitigation
Technologies for space debris remediation
The focus of the event is to identify UK expertise and where new capabilities can be developed. Key to this event is to encourage ideas and development of technologies within the technology streams listed above. It is also a chance to learn more of the ESA clean space initiative and offer elements for a technology roadmap.
This event will be of interest to a broad community delivering products or services in all facets of the space industry as well as an opportunity for new actors. The workshop encourages a discussion of technologies to stimulate and identify/map near term opportunities. You may download the program PDF at this direct link.