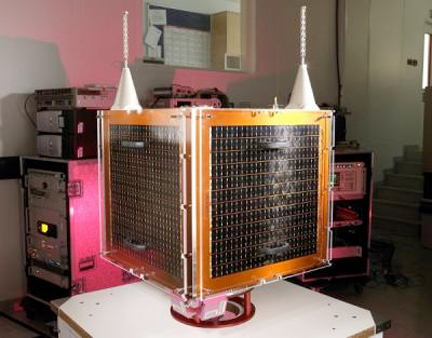 [SatNews] The Director-General of the Nigerian National Space Research and Development Agency (NASRDA), Mohammed Seidu, has disclosed...
...that the country's first satellite in orbit, NigeriaSat-1, is to be decommissioned. Speaking during a conference and facility tour by the Nigerian Association of Science Journalists (NASJ) in Abuja last Thursday, Seidu added that the newly-launched earth observation satellite, NigeriaSat-2, is now set for commercial activities
Giving a rundown of the activities of NASRDA, he said that the testing of NigeriaSat-2, which was launched in August of 2011, had been completed and commercial activities would take off soon. Seidu, however, said that due to security reasons, he could not disclose the specific time for decommissioning NigeriaSat-1 and the takeoff of commercial activities for the NigeriaSat-2. He explained that Sat-1 had come to the end of its life and needed to be decommissioned so that the fuel left in it could be used for the decommissioning.
Allaying fears of the environmental impact, he said the satellite was small and most of it will burn up as the satellite re-enters the Earth's atmosphere. According to Seidu, the satellite, which was launched in September 2003, was built to last for not more than five years, however, it has lasted for about eight years.
Seidu displayed a number of images taken by the satellite, stressing that the rumors that the satellite and its ground stations were not functional were completely untrue. He said that the NigeriaSat-1, during its time, was used for satellite mapping of Nigeria, mapping for the new railway project, and was also used to produce the first satellite atlas in Africa. (Source: Daily Times NG, Emmanuel Okubenji)