[SatNews] Guess when you're a successful billionaire, sometimes you get to change the rules...
A dedication of Virgin Galactic's new Spaceport in New Mexico certainly took on a different angle when the champagne was uncorked. Sir Richard Branson, and a surprise addition of his two children, Sam and Holly, and a troupe of dancer/acrobats scaled down the side of the building, dancing and reflected on the walls in the sunshine of the 110,000 square foot terminal/hangar facility.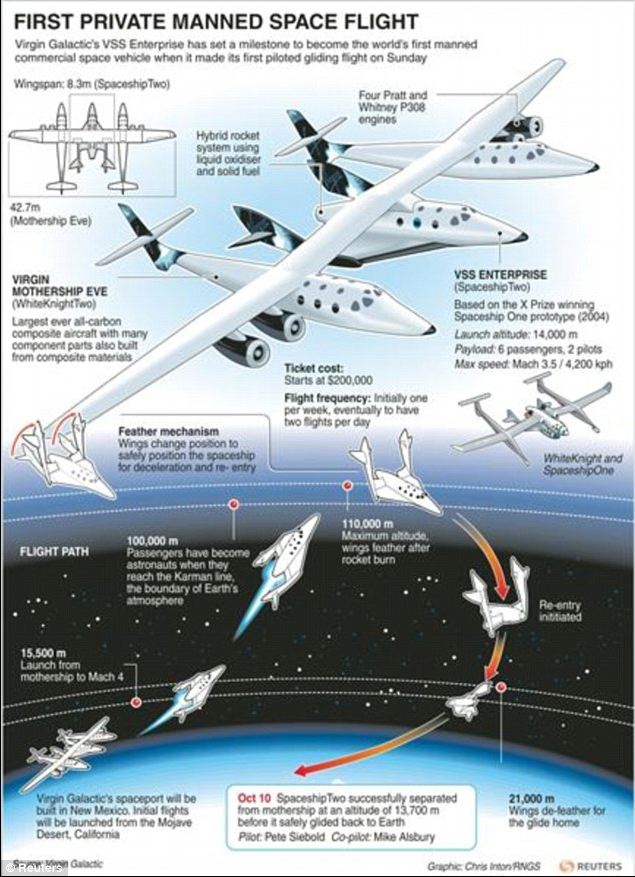 Passenger service could begin in 2012 or 2013 depending upon he results of the flight tests. Branson acknowledged the wait in an interview Monday. He and his two children will be among the first to fly, and he said he wants to ensure he can bring them home safely.
'We want to be sure we've really tested the craft through and through before turning it over to the astronauts who bought tickets to go up,' he said. 'If it takes a bit longer, we'll take a little bit longer.'
Commercial service will start up after the company gets a license from the Federal Aviation Administration.
NASA has already signed a $4.5million contract with the company for up to three chartered research flights.