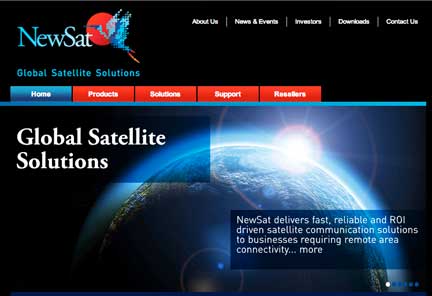 [SatNews] NewSat Limited (ASX:NWT) has revealed that the City of Salisbury Council granted Development Plan consent for the expansion of NewSat's Adelaide teleport facility in Mawson Lakes, South Australia.
The planned facility expansion highlights the growth of business in SA and more specifically, the City of Salisbury. A larger teleport facility will advance global innovation, assist technology development and increase high tech job availability. This consent acknowledges NewSat's success to date and the opportunities that NewSat's Jabiru-1 satellite and the teleport infrastructure investment in South Australia will create for local industry.
The teleport expansion is integral to the growth of NewSat and its plans to launch a fleet of satellites. Jabiru-1, Australia's first commercial Ka-band satellite, is expected to generate in excess US$3 billion of revenue over 15 years.
The City of Salisbury's economic and development team, operating from the Polaris Centre in Technology Park, have worked closely with the company to support the application process.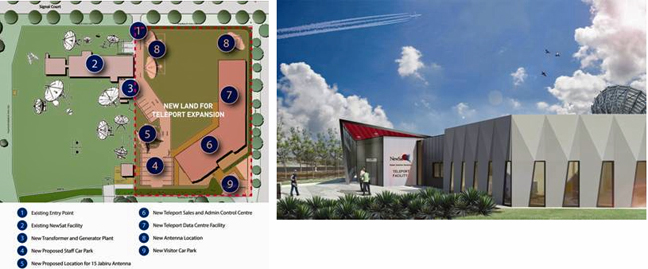 In commenting on the Development Plan consent, Gillian Aldridge, City of Salisbury Mayor said, "NewSat's development application highlights how Salisbury is well placed to provide economic growth and support to industries and businesses, our staff have worked closely with NewSat to provide the company with significant insight and support and we are delighted that they have chosen to expand their operations in Mawson Lakes. This facility expansion is a great example of local business growth and will provide the community with high-tech innovative jobs into the future."
Adrian Ballintine, NewSat Founder and CEO, said, "We are delighted that the City of Salisbury granted Development Plan consent for the Adelaide teleport facility expansion, confirming NewSat's planned infrastructure investment in South Australia and development of our teleport facility here in Mawson Lakes."