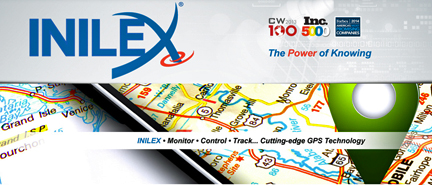 [SatNews] Inilex, a provider of intelligent telemetry solutions for vehicles, has announced that its SkyLINK auto theft-recovery system was instrumental in helping Dallas police locate and apprehend an Amber Alert suspect, leading to the safe recovery of a 2-year-old toddler and an allegedly stolen vehicle.
On March 14, police in Temple, Texas, issued a statewide child abduction alert for a 2-year-old boy who was believed to be in grave or immediate danger following a shooting that occurred that morning. The boy's father was suspected of shooting his estranged wife and then fleeing in the victim's Mazda 6 sedan with the child. The Mazda was equipped with the SkyLINK GPS-based tracking system and, after appropriate police authorization, SkyLINK's 24x7 Response Team was able to provide authorities with real-time information that revealed the vehicle's exact whereabouts. Within minutes, and with the assistance of SkyLINK, police were able to locate and apprehend the suspect and rescue the child.
SkyLINK uses advanced GPS, satellite and wireless technology to track stolen vehicles with pinpoint accuracy and in real time. Unlike other tracking services, SkyLINK provides broad, nationwide coverage and the ability to work with all law enforcement agencies. This improves the likelihood that the stolen vehicle will be recovered quickly and the suspect will be apprehended. SkyLINK's agents work around the clock to assist authorities whenever the need arises.
In addition to SkyLINK, Inilex offers InilexGPS, a loss-mitigation and vehicle-tracking device for subprime and used automotive dealers, as well as InilexGPS FLEET to help fleet managers track and manage their vehicles.
Further details are available at the Inilex infosite located at http://www.inilex.com/