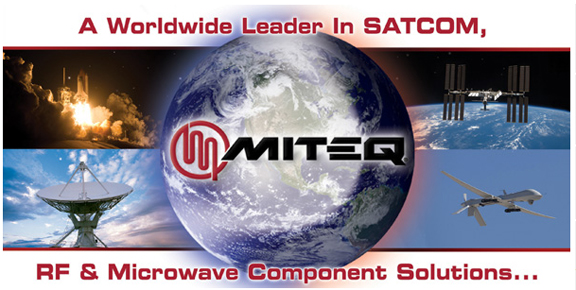 [SatNews] MITEQ, a leading manufacturer of RF SATCOM products, will be exhibiting at NAB 2014 in Las Vegas, Nevada, from April 7th through the 10th and they will be presenting...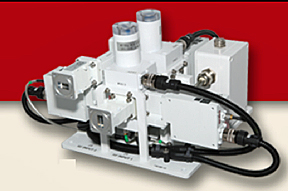 A Ka-Band Low Noise Block Converter series with exceptional Low Noise Figure of 2.2dB at 20.2GHz, which is now available for VSAT outdoor antenna mount applications. The LNBs include an integrated RF input waveguide isolator providing input VSWR of 1.3:1. The series covers all the Ka receive bands with either 500 MHz or 1 GHz bandwidth and 60 dB gain. The L-Band IF output is provided on a type N connector. Also, the IF L-Band output can be provided on a fiber optic link using an internal fiber optic transmitter option with a companion FO remotely located receiver included with the FO IF option.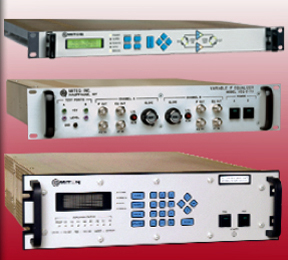 From within the firm's equalizer products comes MITEQ's new variable group delay and amplitude slope equalizers, which are designed to compensate for the nonlinear delay distortion and amplitude slope introduced by the various components and sub-systems of the satellite Earth station. These SATCOM Equalizer Products are offered in single, dual, 1:1 and 1:N system configurations. Plus, there's a new space saving, 1/3 rack 1RU high Amplitude/Slope Equalizer—the TRE Series unique, full function space saving Amplitude/Slope Equalizer Products offer the same performance and options as our full rack units but require 1/3 the rack space of a traditional unit. Redundancy can now be achieved in 300% less space and that is a true savings. Patented space savings 1/3 rack units are only available from MITEQ.
For further information, please visit http://www.miteq.com/