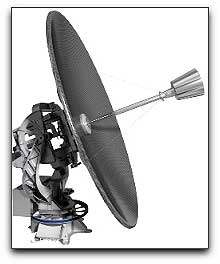 C2SAT has entered into a licensing agreement with Shanghai based Xinguo IT for local production of the C2SAT stabilized antenna systems in China.
Xinguo IT
will also be responsible for marketing, sales, installation, and after-sales services of
C2SAT
products in China, Hong-Kong, Macao, Taiwan, Laos and Myanmar. The agreement, which is initially valid for a period of three years, can be extended and gives Xinguo IT the exclusive license rights, provided that minimum volumes are reached within specified intervals. On May 5th, C2SAT announced the order of seven
C2SAT 2.4m
C-band antennas for delivery within a period of six months to Xinguo IT. This is the company's largest single order to date.