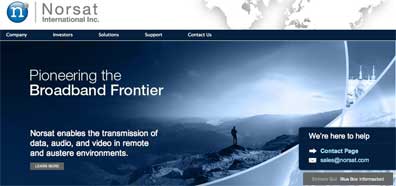 [SatNews] Numbers have been crunched and the report states...
Norsat International Inc. ("Norsat" or "the Company") (TSX: NII and OTC BB: NSATF), a provider of communications solutions, announced today its financial results for the three and nine months ended September 30, 2011
. All financial results are in U.S. dollars and have been prepared in accordance with International Financial Reporting Standards.
You can view this entire report here.