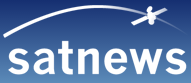 [SatNews] Satnews Publishers, in collaboration with Mansat and Dentons US LLP, is presenting an informative one-day Space and Satellite Regulatory Colloquium focused on emerging space law and regulatory issues facing the U.S. Administration and International governments.
The colloquium, held in Washington D.C. at the W Washington Hotel, is currently host to 120 attendees.
"The tone here is very positive," said SatNews' Chairman and CEO Silvano Payne. "It has been very successful, people seem to be enjoying themselves, I'm hearing a lot of great questions about the industry, and there are a lot of great, vibrant presentations underway."
After lunch and networking, Payne will moderate the discussion on NGSO - Non-Geostationary Satellites - Regulatory Environment from 1:30 - 2:30 p.m. Panelists include: Planet Labs' Director of Launch and Regulatory Affairs, Mike Safyan; O3B Director of Regulatory Affairs, Suzanne Malloy; and Squire Patton Boggs' Counsel Carlos M. Nalda.
Following on the agenda at 2:30 p.m. is the discussion on the World Radiocommunications Conference (WRC), with Secretary General Global VSAT Forum's David Hartshorn as moderator, along with Zuckert Scoutt & Rasenberger's Pamela Meredith and Intelsat's Assistant General Counsel Gonzalo de Dios as panelists.
We invite you to attend this informative event, scheduled to begin at 7:30 a.m. and conclude at 5:30 p.m. Breakfast and lunch will be provided and a reception will be held on The POV Terrace on the Rooftop Level of the W Hotel with views of the Washington Monument and the White House at the conclusion of the event.
For more information, please visit the event page on our infosite