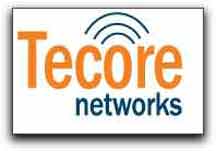 Tecore Networks has been recertified by the British Standards Institute (BSI) for the latest revision of the ISO 9000 Standard, ISO 9001:2008.
The company earned the certification upgrade after a thorough audit by BSI yielded proof of standard-compliant processes and procedures. Tecore has been ISO 9000 certified since January 2002.
The
ISO 9001 Quality Management System
at
Tecore Networks
is focused on the guiding principles of customer satisfaction and continuous improvement through a systematic approach that involves all employees of the company.  Product design is driven by customer input, guided by prevailing industry standards including GSM, CDMA, UMTS and LTE, and developed under strictly controlled processes that are continuously measured against the customers' requirements.  Only after successful completion of all the defined development and verification activities is the product released for general availability and support by the trained
Tecore Networks Field Engineering
and
Customer Response Teams
.  All customer-related activities and reports are closely monitored to ensure that any necessary corrective action is provided efficiently and effectively, and that preventive actions are enacted to ensure on-going product and process improvement.
Tecore Networks also holds the
TickIT
certification, assuring that the software-related activities within the company are conducted in accordance with the uniform arrangements specified by the standard.  To attain this additional level of specialized certification, Tecore Networks adheres to a documented product life cycle that emphasizes the software-centric nature of its products.  All the critical business processes, from contract review to post-deployment service, are documented and audited to ensure that the customers' needs are addressed in all respects.