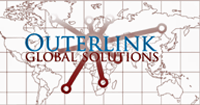 Outerlink Global Solutions has announced that EASA and Transport Canada STC have approved their fully integrated IRIS voice, video, flight data and broadband SATCOM system in the Sikorsky S92 helicopter.
The IRIS solution includes the REAL TIME HUMS (RTHUMS) data streaming developed in collaboration with Sikorsky and PHI. Initially announced at the Heli Expo in Dallas earlier this year, the RTHUMS capability has finally become a reality due to the increased bandwidth and affordable cost of streaming data over satellite.
At about one-tenth of the cost of sending data over existing satellite networks, the IRIS system provides a constant IP satellite connection with global coverage from Australia to Canada, Europe, the Far East and African regions.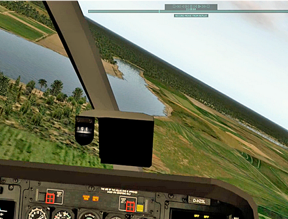 The Outerlink IRIS system combines multiple features currently available from various vendors into one single solution at a fraction of the cost that an operator would pay for each of the components it replaces. Live access to the system or sending and receiving data via the internet can easily be accomplished through the system Wi-Fi in the cabin from a tablet, computer or an Electronic Flight Bag (EFB). Not only do S92 operators now have constant visibility of the aircraft's health, but have direct access to any parametric data no matter how remote the helicopter operation.

With its open architecture and Push-To-Talk solution, IRIS gives operators the latest communication technology with just one installation. Pilots and crew can communicate via talk groups using push-to-talk technology.
Outerlink has partnered with a North Sea operator to begin IRIS installations later this year. Outerlink, a Metro Aviation company, will attend the Air Medical Transport Conference in Fort Worth, Texas, October 16-18. For more information and a demo of the system, visit Booth #526.
Outerlink Director of Sales and Marketing, Jeff Warner, stated that having the ability to push a button and talk to your entire fleet, several aircraft in a certain region, or just a single pilot, gives any operator an extra level of safety and efficiency that has not been attainable until now.