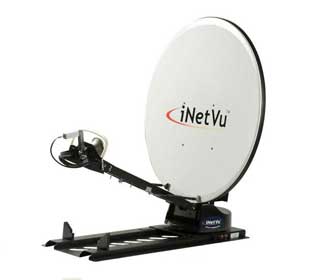 [SatNews] C-COM Satellite Systems Inc. (TSXV: CMI) the leading global provider of mobile auto-deploying satellite antenna systems, today announced financial results for its second quarter ending May 31, 2010.
Revenues have decreased by 29.5 percent to $2,282,502 compared with results from the same period last year, when total revenues were $3,238,414.
The company is reporting a net profit of $638,960, or 1.9 cents per share an increase of 27.4 percent compared with results for the same period last year when there was a net profit of $501,432, or 1.5 cents per share.
The income before income taxes increased 57.4 percent to $926,989 compared with results from the same period last year when income before income taxes was $588,971. The decrease in sales is a result of orders that were delayed and will be reported in the third quarter.
"
This is the company's 25th consecutive profitable quarter. We continue to remain free of long term debt with a significant cash position.
The company has recorded an accrual for future income tax payable, due to expected future earnings" said
Leslie Klein
,
President and CEO of C-COM Satellite Systems Inc.
The C-COM iNetVu Mobile proprietary antennas, and services associated with these products, are used in
mobile applications by corporations, government agencies, the military, law enforcement agencies, homeland security, construction trailers, utility vehicles, oil and gas platforms, police, fire and other security and emergency services
with a need for affordable mobile 2-way high-speed Internet over Satellite connectivity.