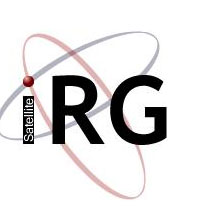 [SatNews] As many of us have been unable to attend the IRG Annual Conference, here is a sampling of what occurred at the event during Day 3.
The third and final day of the IRG conference concentrated on updates from the three IRG working groups. It started with an update from Roger Franklin, Crystal Solutions and Chair of the IRG Carrier ID (CID) working group. He began by asking, "How many people knew everything about Carrier ID?" He gave an overview, explaining that CID is a unique code attached to an RF carrier. He also stressed that the code ensures anonymity; other satellite operators can merely see the code and which satellite operator that belongs to. This led to a great deal of discussion about requirements for CID. Currently, the manufacturer default is for CID to be disabled and the user has to turn CID on. The group would ideally like to get to a point whereby it is a requirement for it to be enabled.
This moved onto a discussion around the CID database being developed, led by Steve Smith, SES. When asked about security, Steve commented, "We recognize need for security, but also need to make this easy to operate. Therefore the data that will be contained needs to be minimal." He went onto clarify that the database will have no mention of end user, but will just display the unique ID and the satellite operator responsible. The individual satellite operator knows in its own database who that end user is. Again, this topic led to much debate but the key message came from SAT Corporation's Paul Isaac that software is clever and essentially the CID system makes getting the right information to the right person more efficient. He ended his point with the simple message, "use technology".
Still staying with the database, Dan Oltrogge of AGI showed the first demonstration of the prototype database, which led to a discussion about the requirements, such as displaying time zone alongside phone numbers to ensure no unnecessary midnight calls, unless urgent.
Howard Feldman, Scope Associates and Inmarsat, took the discussion to a proactive approach. Inmarsat doesn't have issues with interference, as it systems are based on being centrally controlled, closed loop with all equipment being type approved. A centrally controlled system doesn't transmit until the satellite is identified!
The attention then moved to the VSAT (Statistics) working group, headed up by Newtec's Thomas van den Driessche. Thomas' role over the last year has been to generalize VSAT interference statistics from the various operators. The full figures will be released by IRG in the near future. Thomas then talked through the necessary solutions, including training and type approvals, those already being managed by the Global VSAT Forum (GVF). He went onto discuss carrier locking mechanisms, which prevent transmission if not reading the correct received data (right data). He also cited Terminal Power System Verification, which continually monitors terminal power values and automatically turns off when it deviates out of limits or alarms are triggered to warn of possible transmissions issues. He made the point that if these two tools existed on all VSAT systems, it would help drastically reduce instances of VSAT interference. He went on to say that we can of course not retrofit existing terminals, which generally have no GPS, no automatic switch-off, no CID, no carrier locking, no terminal power verification, and no maintenance. However, what we can do is map out what we want to see from new systems. He concluded with an action point for the specifications to be agreed upon and then used by GVF and IRG.
The afternoon began with a case study from Carlos Flores of a case of intentional interference, which sparked much debate about the terminology use, regarding "intentional interference" or "unauthorized access". IRG is now tasked with defining key interference terminology.
This was followed by a presentation by Yaser Hassan, ARABSAT, and Chairman of the working group handling intentional interference, which he classifies as "Harmful Interference." At ARABSAT, the cases of harmful interference drastically increased in 2012 following the Arab Spring and the political situation within the MENA region. Over the last year, the working group has presented at a number of key events, including the ITU conference in Geneva, ASBU Tunis, and CABSAT Dubai, in order to raise awareness of the issues. The next aim for the group, together with satellite operators across the globe, is to agree on a standard report to be generated by Geolocation systems. For all those cases where the interference is intentional, the reports will be sent to the national regulator for escalation to the ITU.
The conference then finished with GVF sharing their experience with training and type approvals across Latin America and globally. J.R. Cristovam, the GVF representative based in Brazil talked through the various issues, such as excess carrier power creating intermodulation, and the necessary training to resolve that, e.g., transmit power lineup skills.
All in all a very successful conference with plenty of discussion, and crucially lots of action points, so watch this space!