[SatNews] It seems fitting that on the final day of the global celebration of World Space Week, the world says goodbye to NASA astronaut M. Scott Carpenter, who died in Denver today at the age of 88.
Born in Boulder, Colorado, in 1925, Carpenter was one of the original seven Mercury astronauts selected by NASA in 1959, the second American to orbit the Earth and the fourth American in space. Carpenter retired from the Navy in 1969 with the rank of commander, and pursued his interest in oceanography.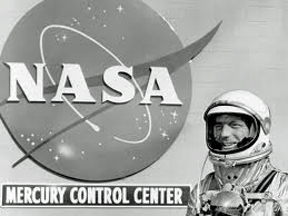 "Scott Carpenter's star always burned bright, and the space community's sky is dimmer for his loss," said Elliot Pulham, chief executive officer of the Space Foundation. "Scott would be the first to say that it is long past time to create some new heroes, and the best way to honor his legacy is to press on with the exploration of space - to the Moon, Mars and beyond."
In 1965, Carpenter broke the record of human underwater habitation by spending 30 days in SEALAB II, an experimental underwater habitat developed by the United States Navy and used, among other purposes, to prove the ability of humans to live in isolation for extended periods of time.
The Space Foundation acquired the Scott Carpenter Station in 2012, and it is currently on display at the Space Foundation Discovery Center, the region's first and only space, science and technology attraction, located at 4425 Arrowswest Drive, Colorado Springs, Colo.
NASA developed the Scott Carpenter Station for use during the summers of 1997 and 1998 to demonstrate and teach about life support concepts for space missions. It was named for Scott Carpenter, and was originally known as the Scott Carpenter Space Analog Station because its primary mission was to demonstrate the ways in which the ocean environment could be used as an analog for space.