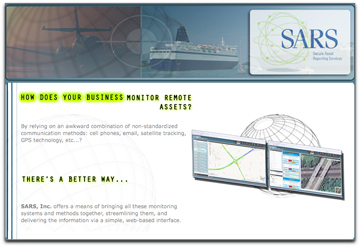 Secure Asset Reporting Services (Pink Sheets:SARO) has signed an agreement with Northland Services Inc. to provide satellite based tracking units to track container chassis for Northland Services. This is a major expansion of the Company's existing maritime tracking service to Northland.
Headquartered in Seattle, Washington,
Northland
provides barge transportation to Alaska and Hawaii, offers marine vessel charter services, and stevedoring and terminal services. The
SARS
system will enable Northland to manage their growing land-based fleet of 1,000 container chassis, 10,000 containers and 4,000 flats in Alaska and Washington. Currently, Northland uses
SARS Tracpoint
vessel monitoring service to track its vessels operating between Puget Sound and Alaska. This service allows Northland Management to see where their vessel is located while en route. Northland operates 20 barges and 3 landing craft.