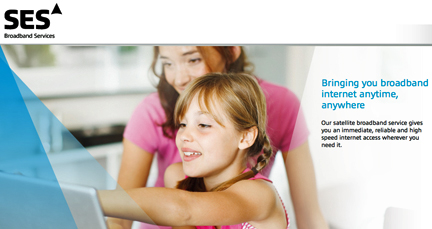 [SatNews] SES Broadband Services will be holding a special panel discussion at the NextGen13 Conference in London to address the question "Is Satellite Broadband Overlooked as a NextGen Access Technology?"
Timing for the debate, which is to be held on October 14th at 2:00 p.m., could not be better, as the Commons Public Accounts Committee (PAC) just reported that the taxpayer is being "ripped off" in the rollout of rural broadband. The panel discussion will be broadcast live on SES Broadband Services' website and has a strong line-up of independent commentators to really get to the heart of the debate.
Oliver Johnson, CEO of Point Topic which is recognized internationally as one of the leading analyst companies monitoring Internet penetration worldwide, will moderate the panel. The panel will include Mike Locke, Managing Director of BeyonDSL, Adrian Wooster, a Broadband Strategy Consultant who has worked on a number of BDUK projects, Paul Broadhurst, Executive Committee Member of SCTE and David Cullen, Prism Business Consulting. Armin Neumaier, Vice President Sales, SES Broadband Services will also participate and lead a 10 minute presentation beforehand.
"This debate comes at a crucial time, as politicians are publicly switching on to the mismanagement of the national project to connect rural populations to a meaningfully fast broadband connection," said Neumaier. "Our aim with this debate is to raise the profile of satellite broadband which can deliver 20 megabit per second download speeds immediately and not at great cost."

SES has been delivering satellite broadband in the United Kingdom since 2009. The key aim of the afternoon panel will be to discuss what the elements of success are for consumer satellite broadband roll-outs. A Q&A session will also take place after the panel discussion where the audience is open to ask any questions.
"I am looking forward to a lively debate," added Johnson from Point Topic. "In July we released a report looking at Satellite broadband in the UK and concluded the market is undoubtedly becoming more competitive. However, there is still work to be done. Despite the satellite industry at last having a story to tell and changing the perceptions of satellite for some, the market is not moving as quickly as it should."
SES Broadband Services recently signed new deals with Internet service providers Broadband Everywhere, BeyonDSL and EuropaSat to distribute SES Broadband in the UK and Ireland, to allow them to offer download speeds of up to 20 Mbit/s. Currently, SES Broadband Services uses the Ka-band capacity on the ASTRA 2F satellite deployed at the 28.2/28.5 degrees orbital arc and, with the recent launch of SES' 54th satellite, ASTRA 2E, additional Ka-band capacity will be available for the UK and Irish ISP's.
The panel discussion will take place in London at 2:00 p.m. on Monday, October 14th, at the NextGen 13 conference. To register to attend NextGen 13, visit: http://www.nextgenevents.co.uk/events/nextgen-13. To watch the panel discussion and Q&A session live online, please use the link: www.ses-broadband.com/nextgen2013.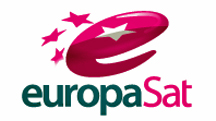 For additional information regarding EuropaSat, please investigate their website at: http://www.europasat.com/.