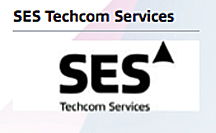 [SatNews] SES S.A. (NYSE Paris:SESG) (SESG.PA) has signed, through its service company SES TechCom, a contract with...
...BT to provide satellite communications services for the Galileo Data Dissemination Network (GDDN) to support the Galileo Operator Spaceopal. The agreement includes the deployment, maintenance and support of SATCOM ground infrastructure at various remote locations around the world including Antarctica, the provision of satellite capacity, and the monitoring and control of the GDDN satellite network. BT is the communications service provider of GDDN, responsible for its design, deployment and operation, while Spaceopal is Galileo's Operations contractor.
Galileo—managed by the European Space Agency on behalf of the European Union—is Europe's initiative for a state-of-the-art global satellite navigation system, designed to provide a highly accurate, guaranteed global positioning service under civilian control. GDDN is an essential element of the Galileo communications infrastructure. It interconnects the two Galileo Control Centers in Italy and Germany to an extensive network of sensor stations, uplink stations and TT&C (Telemetry, Tracking & Control) stations distributed around the world. It also provides the connectivity to the Galileo satellite test and launch facilities, security monitoring centers, network management facilities and external entities.