Harris Corporation (NYSE: HRS) has expanded its already strong presence in the Washington, DC area with the opening of a 24,400-square-foot facility to support activities for the company's 10-year, $736 million Geostationary Operational Environmental Satellite - Series R Ground Segment (GOES-R GS) contract.
Harris is the program's prime contractor and systems integrator.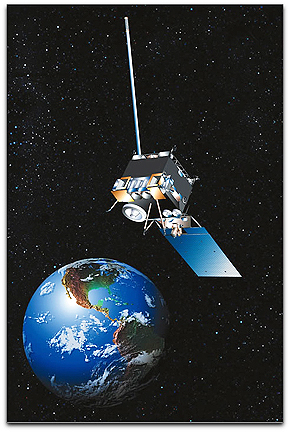 Senior officials from the
National Oceanic and Atmospheric Administration
and the Maryland Governor's office joined senior executives from
Harris
for a ribbon-cutting ceremony today at the new Harris Greenbelt Support Office at 7375 Executive Place. The office will house about 100 employees of Harris and its GOES-R GS subcontractors,
Atmospheric and Environmental Research, Inc
., and
Carr Astronautics
. In addition to a development lab, the facility will include a staging area for equipment that ultimately will be installed at government facilities.
The
GOES-R GS
will receive and process — in real time — vast quantities of weather and environmental data from the next generation of GOES-R weather satellites, and will distribute more accurate and timely products to more than 10,000 direct users.  These new products will significantly improve the ability of weather forecasters to more accurately predict dangerous weather, and in turn, warn the public faster.  The Harris GOES-R GS team will design, develop, deploy and maintain the ground segment, and will provide command and control of the operational satellites.