Gilat Satellite Networks Ltd. (NASDAQ, TASE: GILT) has achieved the fastest ever modem speeds of 1.2 Gbps total throughput over Telesat's Phase 1 LEO satellite.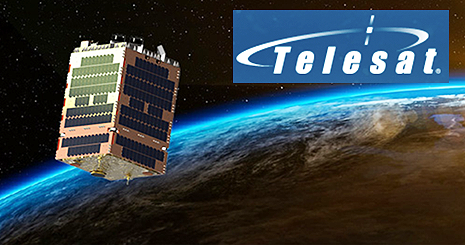 This industry milestone demonstrates the potential of high throughput Non-Geostationary Orbit (NGSO) satellite constellations. Gilat's technology opens opportunities for new telecommunications products and a wider range of customer experiences to markets demanding very high throughputs such as cruise ships, large airplanes, trunking and high-capacity government applications. Additionally, the combination of high throughput provided by Gilat's innovative technology and the low latency from NGSO creates opportunity for delay-sensitive applications such as 5G.
Michel Forest, Director of Systems Engineering for the LEO Program at Telesat, said the company is delivering on the promise of exceptional throughput, high data rate, low latency applications and this demonstration highlights the benefits of our LEO constellation architecture. Telesat truly values the longstanding collaboration with Gilat and are pleased to have achieved these remarkable levels of performance using Gilat's innovative technology.
Amir Yafe, Head of Global Accounts at Gilat, added that the strong partnership between Telesat and Gilat marks another outstanding achievement for delivery of next generation satellite services required for high-throughput applications. Demonstrating the industry's fastest modem marks a significant breakthrough and a major milestone in realizing Gilat's vision of enabling plentiful, quality and affordable broadband, by bringing innovative technologies that maximize the promise of NGSO satellite constellations.